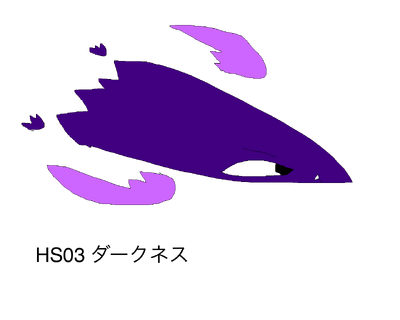 HS03 Darkness is the third discovered Hyper Star.
About
HS03 is a star similar to the Shadow Star. It is capable of OHKOing 100% of the time with a quick spin. It has some medium defenses and an ok top speed.
HS03 is actually the Shadow Star's alternative form. This form can only be achieved by getting 18 (or above) of every stat.
Gallery
Fanart
Trivia
HS03 accidentally killed Dyna Blade's grandmother.
In the rubbery item mystery, Shadow Star leaves seconds before HS03 appears.
Community content is available under
CC-BY-SA
unless otherwise noted.