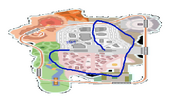 The StaRace
is a contest held in City Trial. The
stars
all race in a set path. The stars always get excited about this and work up to win. Patches are forbidden. The legendary Dragoon and
Hydra
did not participate the first time because they wanted to see how strong the others were.
Results
Bold signifies an increase. Italic signifies a decrease in time.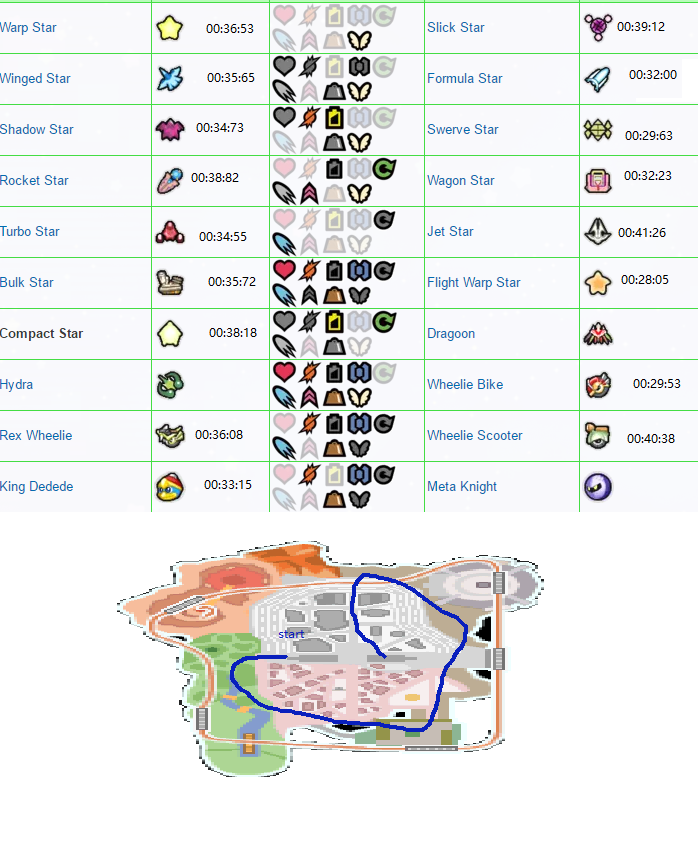 Contest 1 (December 2, 2016)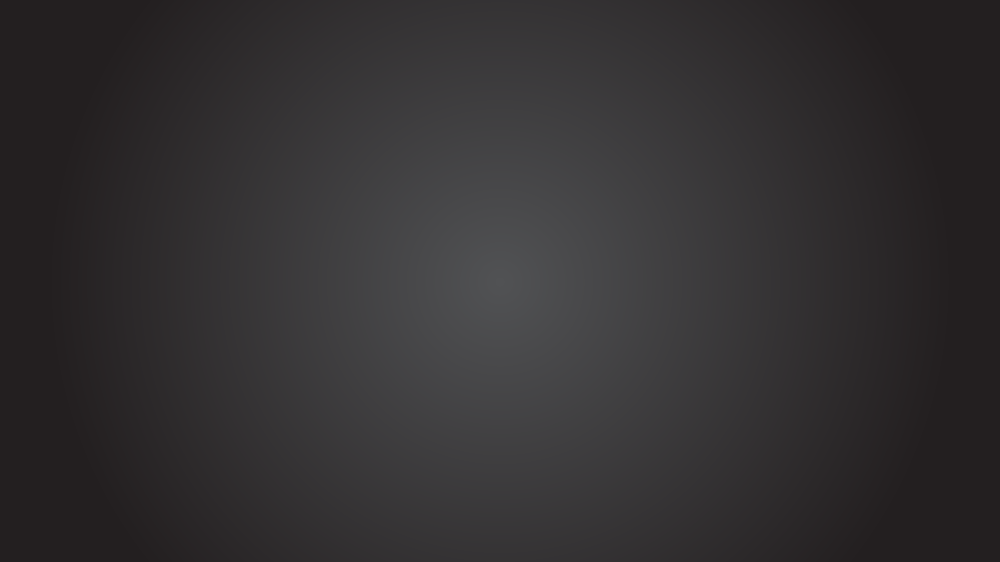 Contest 2 (December 21, 2016)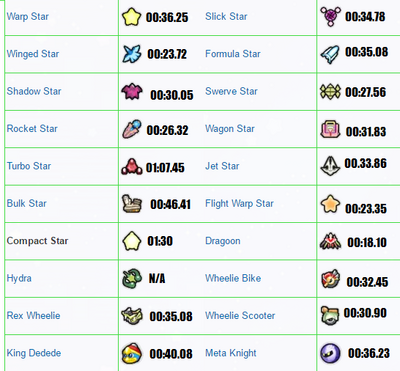 Hydra did not participate again, but Dragoon decided to join, due to Flight Warp's victory in the first starace. 
Meta Knight
has joined as well.
Story
The first to go was Meta Knight, who used rings to his advantage. Dedede went next, but got a huge drop. Rocket Star, however, managed to get a guarnteed victory, until both Dragoon and Flight Warp both decided to go next, both planning to go last. Dragoon managed to basically get an unbeatable victory, and Flight Warp beat Rocket Star, getting a high placing, like last time. Then the Wheelie Bike went, and did not beat his score.
Shadow Star was not looking forward to the starace. He was being lazy and not working out, unlike other stars, like rocket star, who was at the gym 24/7. He decided to go, and he hit the star pole. He still got a decent time. Jet Star, the last place entry for the first starace, was determined to beat the Rocket Star, or at least not get last. Being beat by the Bulk Star basically means everyone makes fun of you. Jet Star did pretty good. Next was the Bulk Star. He actually met up to his standards, terrible. More stars went. When Turbo Star went, he was attacked by HS01, and got a bad score. He took his anger out on Jet Star and Wheelie Bike. 
Shadow Star was hiding on the Electric Lounge Top Floor, a required area to complete the starace, and was destroyed by Swerve Star. As Wagon Star is parking, he hits dragoon, and causes a chain reaction involving Formula Star flying right through the celing... well.
The last three stars are going. On compact star's turn, Turbo Star asks Dragoon to come as he wants to chat. He also pushes the bulk star in the way. He then glues dragoon to the ground, right in front of the underground exit to start the starace. Compact Star tries to break the barrier of dragoon and bulk, which gives him a terrible time. (This was actually caused by Wheelie Scooter trying to park). Dragoon blasts compact away before getting busted.
The race ends with Dragoon in 1st place. Everybody is so mad Dragoon won, as it basically flew over the course, and is a legendary. Dragoon says that any stars can participate. Turbo is mad that HS01 attacked him and eggs its house. Dragoon is arrested for apparently "hacking" the results. People are also mad at flight warp. The StaRace officials decide to ban flying from the next StaRace.
Contest 3
Due to the last results, flying was banned unless at the electric lounge.
Trivia
Stars absent have not been unlocked in Free Run by Poyo Ride.
Community content is available under
CC-BY-SA
unless otherwise noted.